It has been a little less than two months since we left South America.  Since then, we've been adjusting back to life on this side of the equator.  We had the opportunity to stop off in L.A. to see family and friends, eat old favorite foods and  revisit familiar places.  Did I mention that we had to culturally readjust?
L.A. Can be very exhausting and over-stimulating; even if it's your home town.  With stressed out drivers yelling at the top of their lungs and constant chattering about the latest pop news, it makes one long for the simple life back in Paraguay.  For example, hearing claps in front of the fence as a request to enter makes a door bell or a hard knock seem intrusive and violent.  The vibrancy of the colors and the freshness of the air down there, trumps the fabricated accents and irritation to  the eyes from lack of oxygen.  But Los Angeles is Home and always will be!  Home is also Villa del Rosario and we're working on making Lake Placid the trifecta!
After 15 hours of migrating eastward, towards the end of Summer, we landed in Albany, New York where we encountered David.  He has a Kal-El aura that made us feel secure after being shipped off to another world.  David was kind enough to come two hours away and meet us at 8:00am.  After loading up the van with our two duffel bags and backpacks, we were on our way to our final destination.
I remembered during the drive that about a month earlier we had gone to Lake Tahoe to participate in Tough Mudder with our friends, The Fingers; it was a beautiful place filled with towering trees and multiple mountains; we remember thinking, "this is the type of place that we are going to live!"
Continuing down this, what seemed to be, endless highway out of Albany it put me in a trance. The foliage flipped, folding from far to near and a certain calm corralled my consciousness.  Our conversation was well suited; basic introductory stuff… but before you knew it, we were right outside of Lake Placid!
One week into orientation, two 46ers down, experience with barn chores, the apartment is becoming home and we are in our element (Really!  We found a used, burnt orange, Honda Element with 100,000 miles on it).  We also have an untold anticipation for our first year teaching and our first real Winter (This might be re-occurring theme once the cold hits)!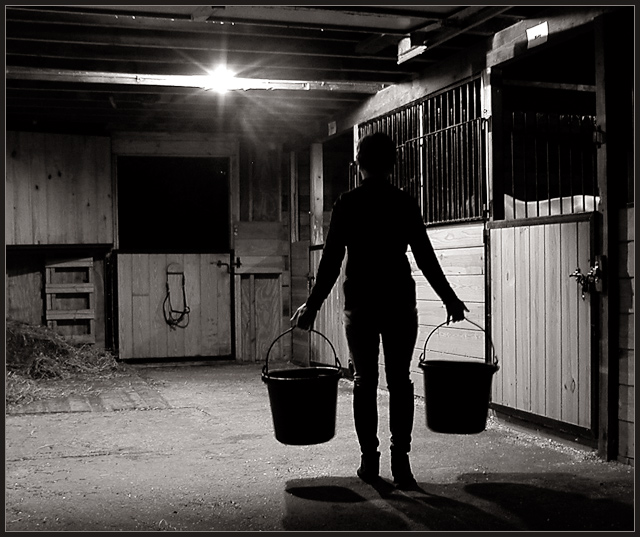 So here we are, as prepared as we can possibly be here at North Country School!  The people and the culture here puts us back into a tranquilo atmosphere.  Everyone is fantastically welcoming and inviting.  We were thinking, had we not been in Rosario over the last year and experienced living in a small community, we would have felt that something was a little off here (a la Wanderlust).  But we are getting in tune with the rhythms of the Adirondacks and this special community.
We anticipate great stories and experiences, readying to blossom.  Our hope is that we can snip it in just the right way so that this perennial will make it through the frost; continuing to sprout for an indefinite rotation of seasons!